A major food ingredient of hummus, the chickpea is known as a superfood. It is a healthy ingredient with an excellent nutritional balance, providing about 2.8 times more protein than cotton tofu, about 1.2 times more vitamin E than spinach, and about 1.4 times more folic acid than Arab's mallow.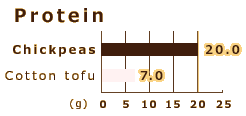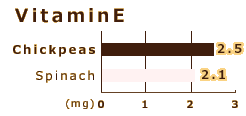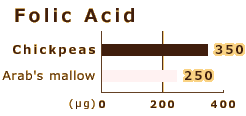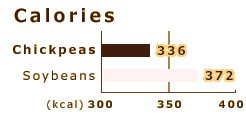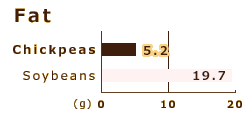 Per 100g edible part Source: "Standard Tables of Food Composition in Japan 2020 (8th revised edition)"
*The values for chickpeas and soybeans are derived from their respective dried ingredients.
*The value for spinach is the average of raw spinach all year round.
*The value for Arab's mallow is derived from raw leaves and stalks.